Honour your pet(s) on the O
MHS Tree of Lights.
A red light will honour a living pet while a white light bulb is in memory of a pet who has passed away. Every dedication will have your pet's name inscribed on an ornament displayed inside the OMHS front entrance.
Each bulb is $5 and the money raised will help homeless animals.
Join us on Thursday Dec 14 from 6:30pm to 8pm for the lighting of the tree. To purchase a bulb call 905-845-1551, drop by OMHS, or purchase online here.
Schedule for the Tree Lighting – Thursday December 14th, 2017
6:30 pm Introduction & Welcome
6:30 – 8 Maria Bell's book signing of her HOT new book 'The Dogs of Oakville Then & Now'
6:35 pm Carols by the 24th Oakville Guides
7:00 pm Tree Lighting by Santa and friends
7:15 pm Musical entertainment by STUD!O M!KE and Sara Pecino
7:30 pm Storytime with Noelle the Elf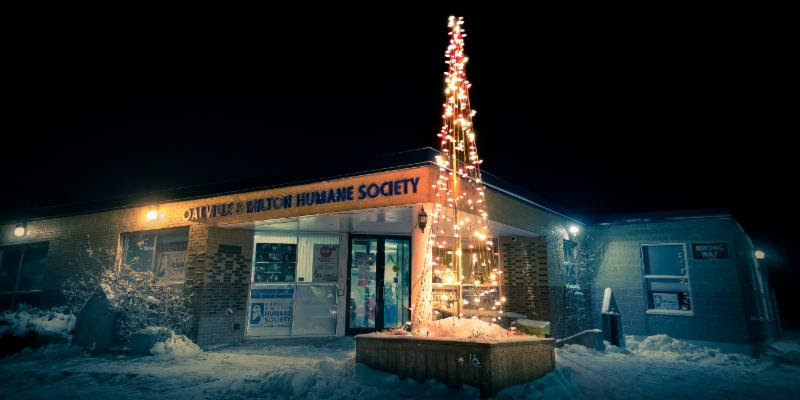 Friends and family at the 2nd Annual Tree Lighting at OMHS
All inquiries:
Sponsored by:
2015 Photos by Craig Bell for SNAP