Last Splash of the Summer!
Calling all water-loving pups and pooches! Join us for the 3rd Annual Doggie Dip in support of the Oakville & Milton Humane Society on Sunday, September 3 at Lion's Pool in Oakville.
Doggie swim times are limited.
Reserve your swim time now before they sell out and take advantage of Early Bird pricing. Swim times are $25 each until August 18th. Let's get splashing! This event takes place rain or shine.
Lion's Pool
159 Felan Avenue, Oakville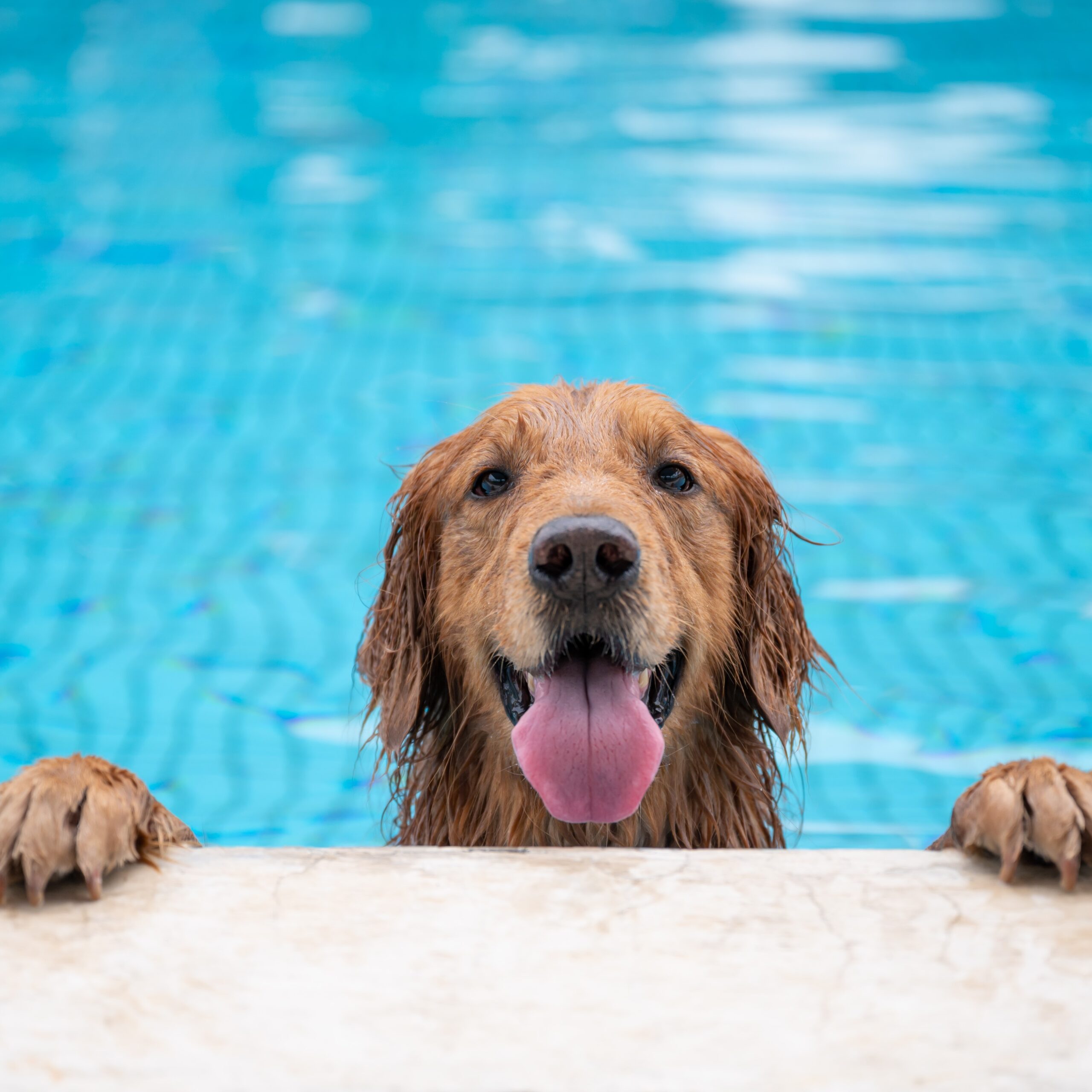 FREQUENTLY ASKED QUESTIONS
Is there an event waiver?
Yes. There is an event waiver you will accept when you purchase your swim time.
How many people can accompany each dog in the pool area?
To ensure safety of humans on deck two humans per dog are permitted on deck.
Can I swim with my dog in the pool?
Attendees are not permitted in the pool with their dogs.
Can I bring my dog's toys to the event?
Attendees are not permitted to bring their own pool toys. We will supply lots of tennis balls for the dogs to have fun!
Is this an off-leash event?
Dogs are permitted off-leash in the fenced-in pool area once the announcer gives the go-ahead. At the end of your swim time, another announcement will be made to leash your dog before leaving the pool deck.
How will my dog access the pool?
There are sets of steps where dogs will be able to enter and exit in the shallow end of the pool. We will also have volunteers available to assist with helping dogs out of the pool if required.
Can my dog and I explore other areas of the park during the event?
There are paths and streets nearby Lions Pool and the Trafalgar Community Centre. Your dog must be leashed in accordance with town by-laws outside of the pool deck.
What if my dog does not get along with other dogs and people?
If a dog is showing unfriendly behaviour towards people and other dogs, the OMHS will ask that the dog be removed from the pool/event area. Animal and human safety are our first priority.
Is the pool water safe for my dog to drink?
The Town of Oakville willl be reducing the chlorine levels in the pool. Fresh water will be available at the water station for dogs to drink.