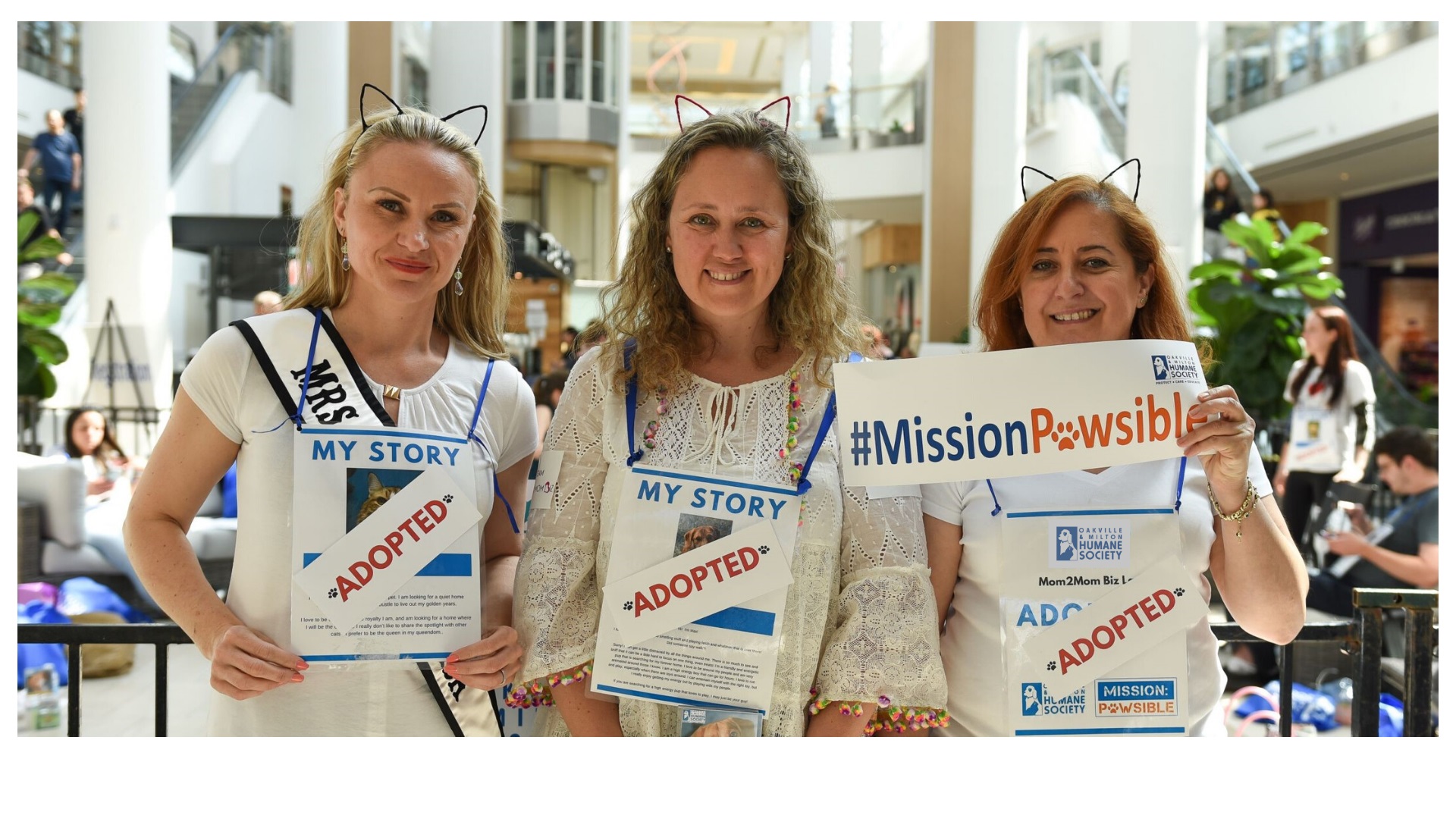 Mission Pawsible: Homeward Bound
Social distancing won't keep us from connecting our community! Mission Pawsible is back for another year, as a game. Although we can't be together in person at Oakville Place, we can stay connected in a fun and creative way, educating the community and raising critical funds we need to continue caring for vulnerable animals.
Introducing Mission Pawsible: Homeward Bound. Homeward Bound is a game-like journey through the life of a stray animal finding their forever home. As you venture through each "virtual" step of Mission Pawsible: Homeward Bound, you'll learn about the care-related costs of our animals and raise the funds required to move you onto the next step on your journey to health and your forever home. All from the comfort of your home.
The goal of the game? Make it "Homeward Bound" and enjoy your new life with your adopted family.
Will you join us to help us tell the stories of animals like Ella Grace (below)?
HOW IT WORKS
1. Register yourself to play and receive your animal history. You AND your family can represent one of our animals together!
2. Update your fundraising page to reflect your animal's journey.
3. Share your story with your network and ask for their support in helping you achieve the first step in your care.
4. Check the OMHS Facebook page for updates on players progress on our giant game board. Videos will be posted weekly!
5. Track your progress on your game card and unlock badges along the way.
6. Aim to raise $1,000 towards your care to achieve "Homeward Bound" status and complete the game. You have until June 12, but register now to give yourself time to make it Homeward Bound!
Register
Surrender yourself to receive your animal history.
Customize
Personalize your page with your animal history.
Share
Tell your friends and family how they can help.
Over the next six weeks, each participant will represent an animal that has previously been in our care here at OMHS. Upon registration, you will receive an animal history that outlines the care required to nurse it back to health and get adopted into their loving, forever home.
Each participant's goal is to raise the funds to cover the cost of the animal's care at each step of the game. Once the funds have been raised for the step, the participant moves on to the next step in the shelter and receives a step completion badge. Once Homeward Bound status is achieved, you have completed the game and played a significant role in helping the OMHS to continue providing top-notch care to the more than 3,000 domestic animals and wildlife that come through our doors each year.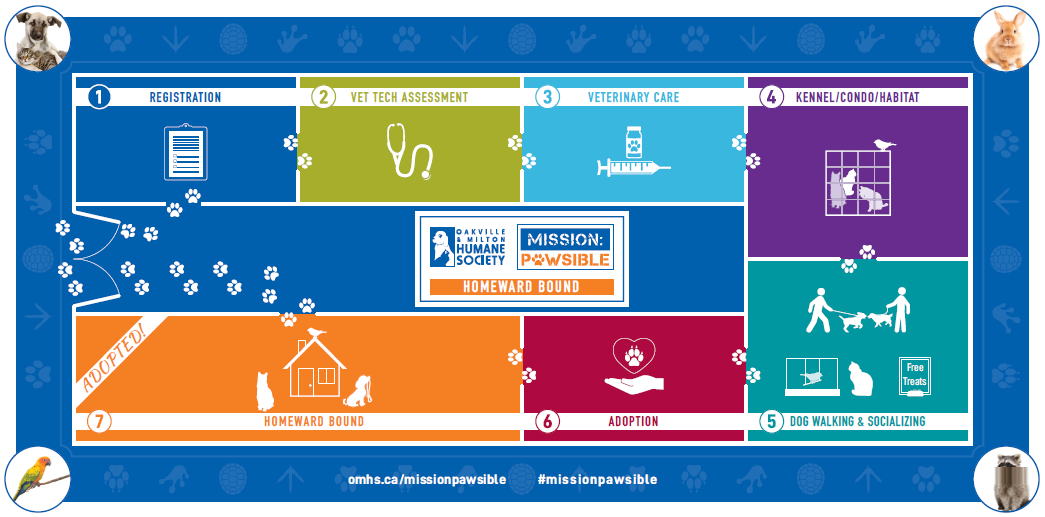 Homeward Bound Game Board