COVID-19 Update: OMHS has entered Phase 2 of reopening. If you believe an animal is sick or injured call 905-845-1551.
The animals need your help, now more than ever!
It can be such an incredible feeling to discover the perfect pet for your family. Here are some tips on what to do before, during and after for the best experience.
Remembering our Heroes
Support animals in need with the purchase of a Commemorative War Pin to honour the wartime contributions of animals. For more info, call 905-845-1551 or visit us at 445 Cornwall Road to purchase a pin.
Did you know October is RVT month in Canada? Registered Veterinary Technicians (RVTs) play a crucial role in your pets' health at each and every vet visit. Find out why our three amazing RVTs decided on this career.
Thank you to everyone who purchased a ticket for the 2020 Fall Lottery. Stay tuned for the draw winners.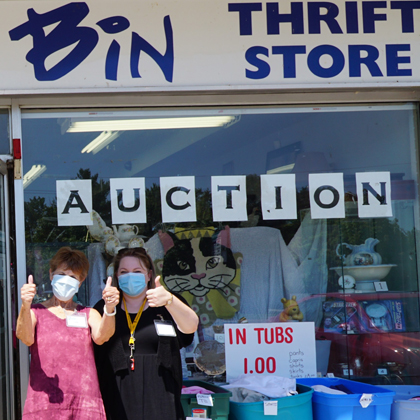 Thanks to our volunteers the Barkin' Bin Thrift Shop is now open Thurs-Sat from 1-4 pm! To celebrate we are having a massive summer sale! All proceeds go directly to help the animals.
Nail Trims
Do you have a cat, rabbit or guinea pig in need of a nail trim? Book an appointment with us today. We also do nail caps for cats!
lost & found
We are dedicated to helping lost pets be reunited with their families. If you have lost or found a pet it is important that you report it to us right away.
dog licences
All dogs must be licensed in the Town of Oakville. Licences are valid for 12 months from the date of purchase and not specific to a calendar year.