APPOINTMENT-ONLY ACCESS TO THE SHELTER DUE TO COVID-19. If you believe an animal is sick or injured call 905-845-1551.
The animals need your help, now more than ever!
Our summer camps encourage all children to explore their love of pets and animals. We are planning to offer our in-person Summer Camp program with reduced capacity and COVID safety protocols in place. If we remain in or return to lockdown, we will transition our programming to virtual learning. Learn more.
Walter and Inge Husemann's spent a lifetime caring for the animals, and thanks to the couple's compassionate gift in their Will, their work to make the lives of animals better still continues today. By leaving a gift in your Will, you have the power to change the lives of homeless, and abused animals who will depend on the OMHS to rescue them in the future. Learn more
here.
When your beloved pet goes missing it can be a traumatic experience for both of you. We have a dedicated Lost & Found team whose goal is to reunite missing pets with their owners. Learn more.
Did you know the OMHS serves vulnerable at-risk and homeless families with pet sheltering assistance? The Families in Transition program provides temporary foster care, boarding, crating assistance, medical care, materials and food for pets so families can stay together. For more information click here.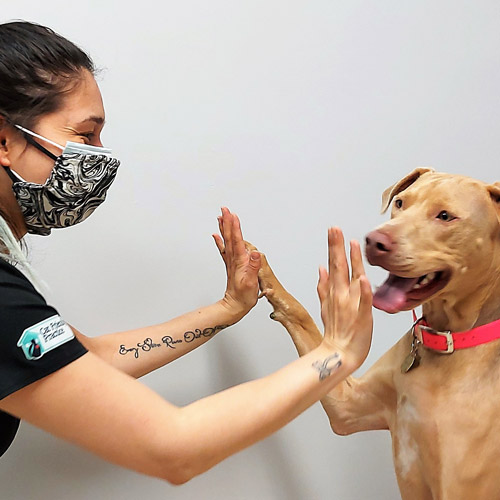 This month we shine the spotlight on the Burloak Animal Hospital. Dr. Wolfgang Zenker established the clinic in 1970 and today it is a thriving multi-doctor practice with a great group of dedicated and long-term staff who provide medical care to a wide range of animals. The Oakville & Milton Humane Society's (OMHS) relationship with Burloak Animal Hospital stretches back nearly three decades! Learn more.
A dog licence is your best insurance for the safe and quick return of your family member. It also makes your dog instantly identifiable to anyone who may come across your pet and helps avoid the daily boarding charge. Best of all, a lost licensed dog will likely be at the shelter for just hours, not days. Learn more.
Nail Trims
Do you have a cat, rabbit or guinea pig in need of a nail trim? Book an appointment with us today. We also do nail caps for cats!
lost & found
We are dedicated to helping lost pets be reunited with their families. If you have lost or found a pet it is important that you report it to us right away.
dog licences
All dogs must be licensed in the Town of Oakville. Licences are valid for 12 months from the date of purchase and not specific to a calendar year.
OMHS has established the Pet Food Bank to provide pet food and supplies to those individual pet owners who are facing economic hardship through a network of established partner agencies and food banks to address this important need in our community. Learn more.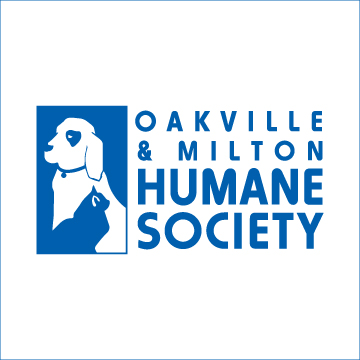 With COVID-19 cases continuing to rise, a declaration of emergency and province-wide stay-at-home order went into effect on April 8. The declaration will be evaluated after 28 days to determine if it is safe to lift the restrictions, or if they need to be extended. For more information.
Last month, in its first month of operation, the OMHS Pet Food Bank distributed 350 bags of food and supplies to more than 100 families.