SERVICES AND PROGRAMS CURRENTLY AVAILABLE DUE TO COVID-19. If you believe an animal is sick or injured call 905-845-1551.
The animals need your help, now more than ever!
When your beloved pet goes missing it can be a traumatic experience for both of you. We have a dedicated Lost & Found team whose goal is to reunite missing pets with their owners. Learn more.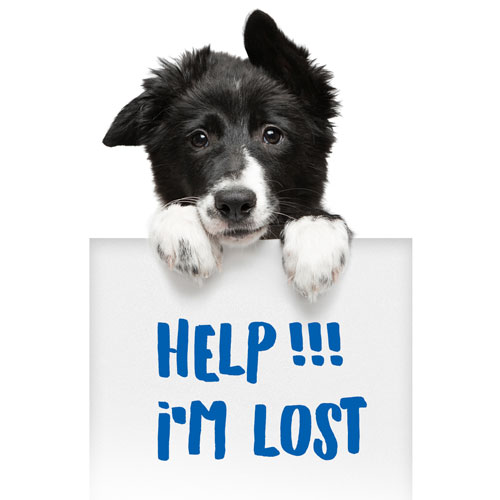 A dog licence is your best insurance for the safe and quick return of your family member. It also makes your dog instantly identifiable to anyone who may come across your pet and helps avoid the daily boarding charge. Best of all, a lost licensed dog will likely be at the shelter for just hours, not days. Learn more.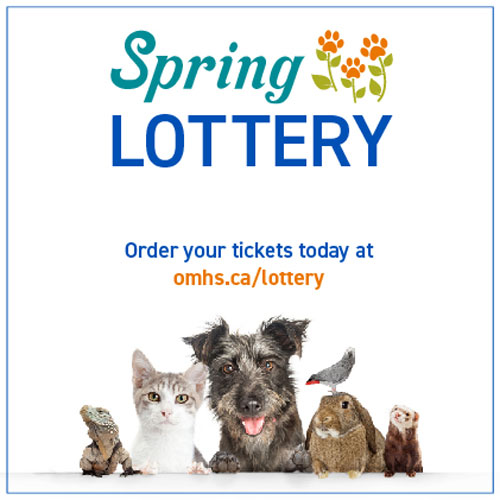 Tickets for the 2022 Spring Lottery are now on sale. Funds raised from the lottery help provide shelter, food and medical treatment for the most vulnerable animals. Purchase tickets online here. On behalf of the animals, THANK YOU and GOOD LUCK!
Our rabbits, guinea pigs, rats, birds and hamsters may be small, but the love they provide is big! We have an abundance of smaller animals, especially rabbits, who are looking for their forever families. Click here to find your ideal companion.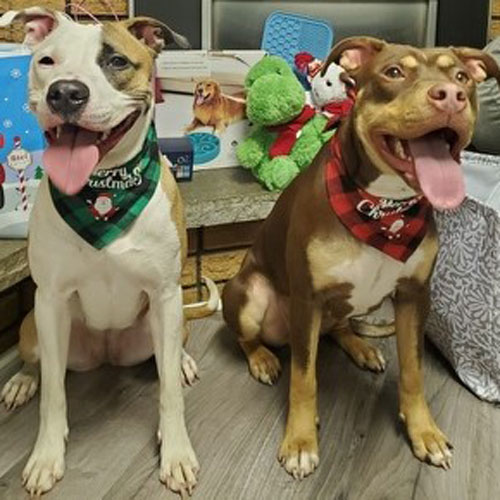 Thanks to community support, the OMHS Pet Food Bank made additional deliveries to our partners over the holiday season, including special gift donations of stuffed toys and treats. Your continued support of the Pet Food Bank helps ensure that pets don't go hungry during the latest COVID-19 restrictions.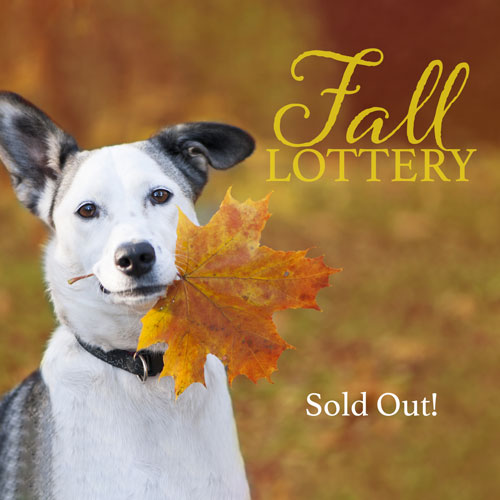 The 2021 Fall Lottery is sold out! Thank you
to everyone who purchased tickets. It makes
a tremendous difference in the lives of animals.
There are seven draws in December. Check here
to see the list of winners.
Thank you and good luck!
Stay tuned for the 2022 Spring Lottery.
We have opened up limited access to the shelter's reception area to members of the public who wish to renew their dog licence, report a lost or found pet, report injured wildlife, or make a donation. Please note, all animal viewing continues to be on-line only at: www.omhs.ca/adoptions. Learn more.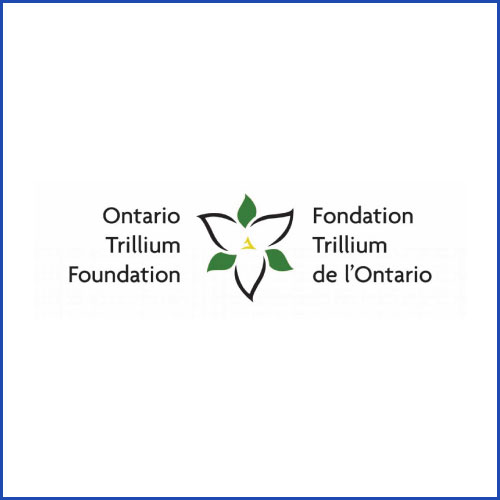 In 2020, The OMHS received a Resilient Communities Fund grant of $124,400 from the Ontario Trillium Foundation to rebuild and recover from the impact of COVID-19. The OTF grant is helping OMHS improve its fundraising and data management capacity.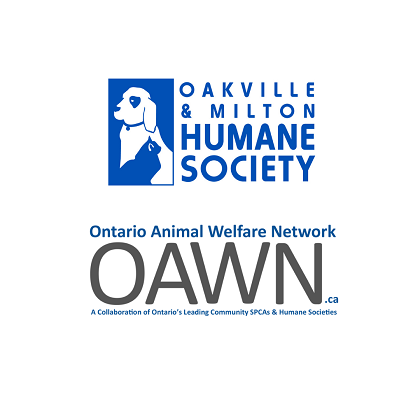 A group of several humane societies, including the Oakville & Milton Humane Society, has formalized their partnership as the Ontario Animal Welfare Network (OAWN).