Bylaw Enforcement & Investigations
The Oakville & Milton Humane Society provides enforcement of various animal welfare and control legislation through our service agreement with the Town of Oakville.
The Town of Oakville Animal Control Bylaw covers a wide variety of concerns involving animals, ranging from nuisance cats at large to standards of care. Further enforcement is also conducted under the Dog Owners Liability Act, in conjunction with the Town bylaw for dog bites and attacks occuring in Oakville.
The Oakville & Milton Humane Society does not provide enforcement services to the Town of Milton.
For more information please click here.

Running at large:
Dogs and cats are not permitted to be at large – meaning they are not permitted to be straying or roaming off the owner's property.
Leash requirements:
Dogs must be on a leash at all times unless on the owner's property or at a designated leash-free dog park.
Dog excrement:
Excrement left by your dog on any property, including your own property, must be picked up and disposed of in a proper refuse receptacle.
Biting dogs:
Any dog that bites or attacks a person or domestic animal may be declared a biting or potentially dangerous dog.
Barking dogs:
Dogs that disturb an individual's peace and quiet by barking or howling are monitored by the Town of Oakville. Complaints may be made to ServiceOakville at 905-845-6601 or service@oakville.ca.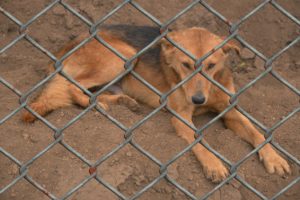 A Standards of Care section is now included in the Animal Control Bylaw (2018-006), which will allow Animal Protection Officers to address issues such as dogs left in cars, unsanitary living conditions, and adequate shelter and protection from the elements.

Animals in Oakville must be provided with a clean, sanitary environment and adequate care that meets the physical and behavioural needs of the animal, such as food, water, shelter, warmth, light, adequate ventilation, physical exercise, and veterinary care.
Leash-free dog parks are fully fenced areas where owners are allowed to have up to two dogs off-leash at a time. They are self-funded by dog walking groups and operate year round, seven days a week from dawn to dusk. Search the Leash-Free Dog Parks map for location details.
Outside of leash-free areas, the requirements of the dog control by-law must be met at all times:
Dogs must be on a leash
Dogs must wear an up-to-date Town of Oakville license tag
Owners must "stoop and scoop" their dog's waste
Owners must maintain control at all times — other dogs and people may not appreciate your dog approaching them
Visit the town's by-laws web page for by-laws relating to dogs (licensing, biting, dogs at large).
Dogs are not permitted in the following areas under any circumstances:
The sand base surrounding or beneath playground equipment
Tennis courts
Spray pads
Floral gardens
Cemeteries
Sports fields
Garden plots
Report a Violation or Concern
To report a violation or concern, please contact us at our main line 905-845-1551.
Alternatively, you may fill out the form below and a representative will contact you for further information.
If you are reporting an animal emergency, please contact us by phone.