When your beloved pet goes missing it can be a traumatic experience for both of you. We have a dedicated Lost & Found team whose goal is to reunite missing pets with their owners. We love what we do and wish to share the joy of these happy reunions.
Bella
Janet & Joost were more than a bit shocked to learn their 19 yr old cat Minnie had been located when we contacted them. It had been years since they had seen their cat and they had given up hope of ever seeing her again. As Minnie's microchip registration was kept up to date with their contact information, the shelter was able to reunite them. It is heartwarming to know this senior citizen will be lovingly taken care of in her last years of her life.
Ginger
Ginger's owners were devastated to find her missing after she slipped out of an open door. Turns out she was showing off her new haircut around the neighbourhood! Her family were ecstatic to find we had picked their puppy up and had her here at the shelter, safe and sound. She now has her Oakville dog license on her collar so she can be reunited with her owners, should she want to show off her new "do" in the future.
Piku
Piku was reunited with his family because his owner did not stop searching for him. His owner contacted us when he saw on social media that a cockatiel resembling his bird had been turned into the shelter. Piku spent his first day back at home close to his owner, he needed comforting after his adventure of flying to Oakville all the way from Brampton!
Luna
When Luna noticed the side gate was open, she couldn't resist going for a wander around her neighbourhood! Luckily, she was wearing her Town of Oakville dog licence! A kind lady found her and kept her safe until one of our Animal Protection Officers could pick her up and bring her to the shelter. Our Lost and Found team traced Luna's dog licence and were happy to be able to return her to her family right away! As for Luna…she was jumping for joy to be reunited with her people!
Lola Jane
Lola Jane's owner feared the worst when she was discovered missing. Fortunately, an alert fellow dog owner noticed the little dog running unattended down the road and was able to coax the dog to her. As Lola Jane was not wearing her Oakville dog licence the finder dropped her off at the shelter where she would be safe until her owner was located. The shelter and the owner are so grateful to the finder for taking the time to ensure Lola-Jane's safety.
Misho
Misho is one very lucky housecat! Upon slipping out of his house, Misho made the acquaintance of a neighbour who kindly took him inside and contacted the shelter. As Misho has a microchip he was quickly reunited with his family.
Yoda
Yoda was found wearing his Oakville dog licence so he was quickly reunited with his family after finding an escape route in their fence.
Reo
When Reo's owner went out of town for the night, Reo decided she also needed an adventure, so she wriggled out of her collar and ran from her dog sitter! A kind member of the public was able to confine her in a backyard and call us to come and pick her up. Good thing Reo's owner had microchipped her, as having that permanent form of identification meant we were able to reunite them. Guess they both had a night in a 'hotel', but the smiles at this happy reunion show that there's NO place like home!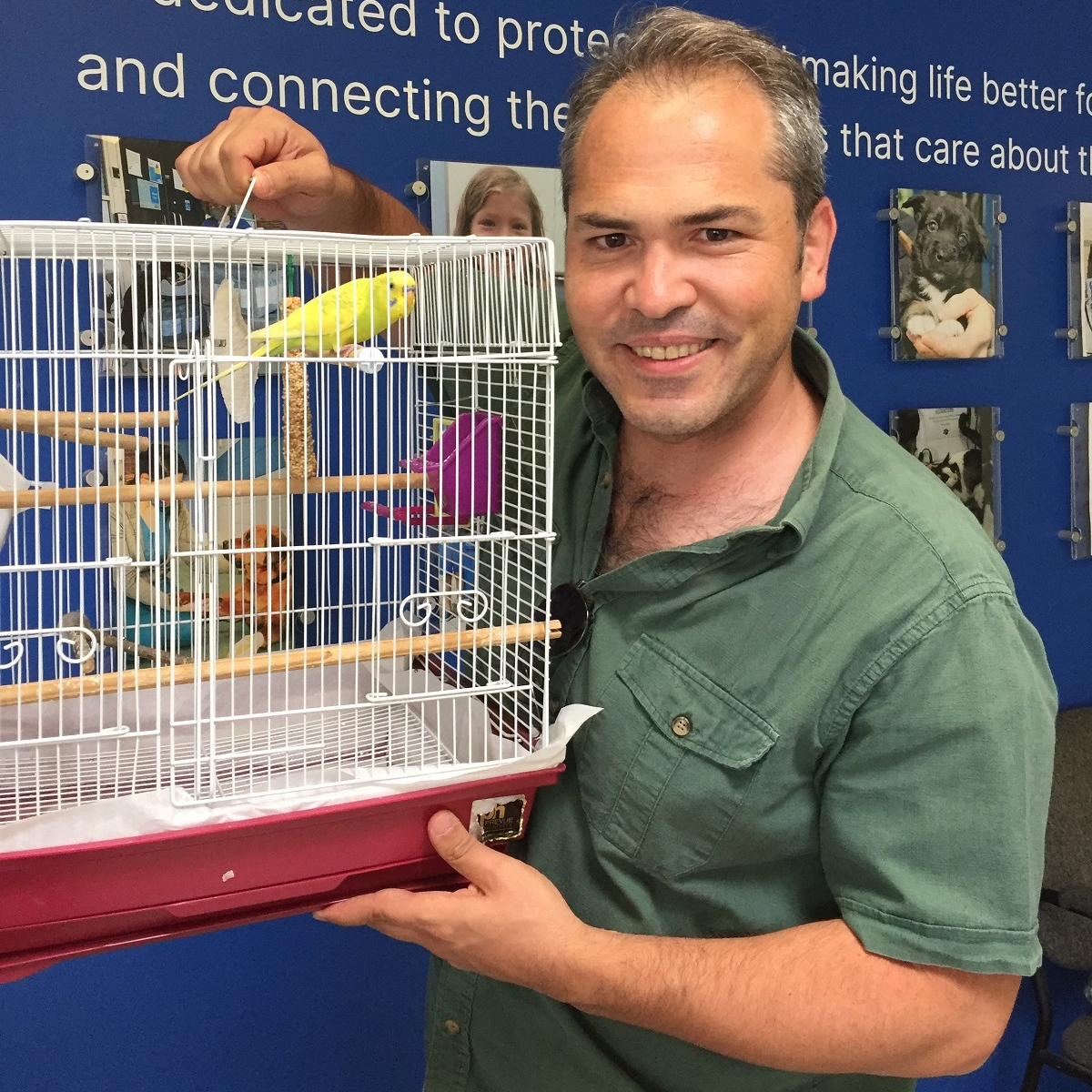 Gunes
When Gunes flew out an open door his owners thought they may never see their beloved bird again. Fortunately, Gunes is a well socialized bird and he approached people, allowing his capture. His grateful owner will be looking into getting a magnetic mesh screen that prevents birds from following their owners when doors are opened.
Dexter
Upon discovering an open gate and no dog, Dexter's owners immediately went searching for him. They contacted the shelter and were relieved to find Dexter was in our care. A kind gentleman had taken the time to drop Dexter off at the shelter keeping him safe after discovering Dexter in their yard.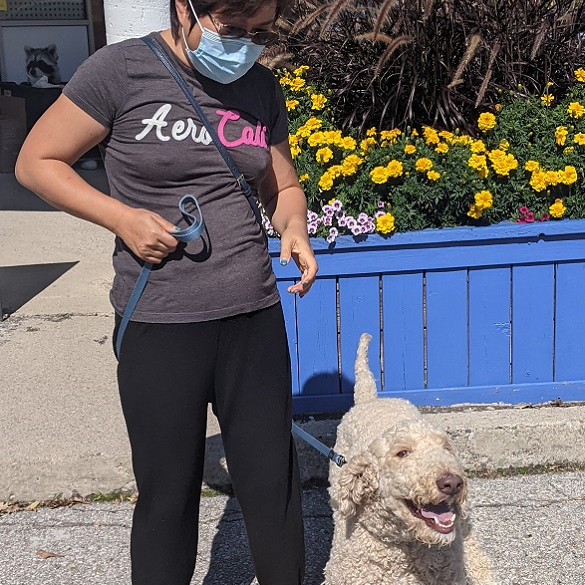 Lucas
Lucas was walking down the street alone when he accepted the offer to jump into a car that belonged to a pet store owner. Maybe he thought he could get himself some free treats, too bad he forgot his parents at home! Lucas was brought to OMHS where he was scanned for a microchip and then reunited with his family! They were so excited to see each other Lucas forgot all about the treat mission! He was just happy to see his mom.
Hades
Hades's family were ecstatic to find their puppy safe and sound. Who would have thought this little guy was capable of digging his way out of his yard?
Perry
Perry's first response on meeting a gentleman she had never met before was to cover him in kisses! The kind gentleman had discovered her on her own so he picked her up and dropped her off at the shelter to keep her safe from harm until her owner could be found. Because Perry had a microchip we were able to contact her frantic owner who was out looking for her. Perry now has her dog licence which allows us to get her home that much faster.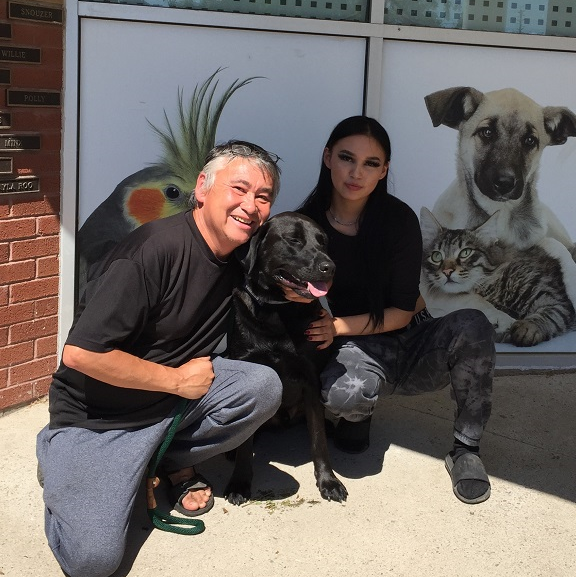 Bear
Bear's owners were devastated to find him missing after an emergency took them away from home. Bear now has his Oakville dog licence so he can be reunited with his owners should he be found in the future.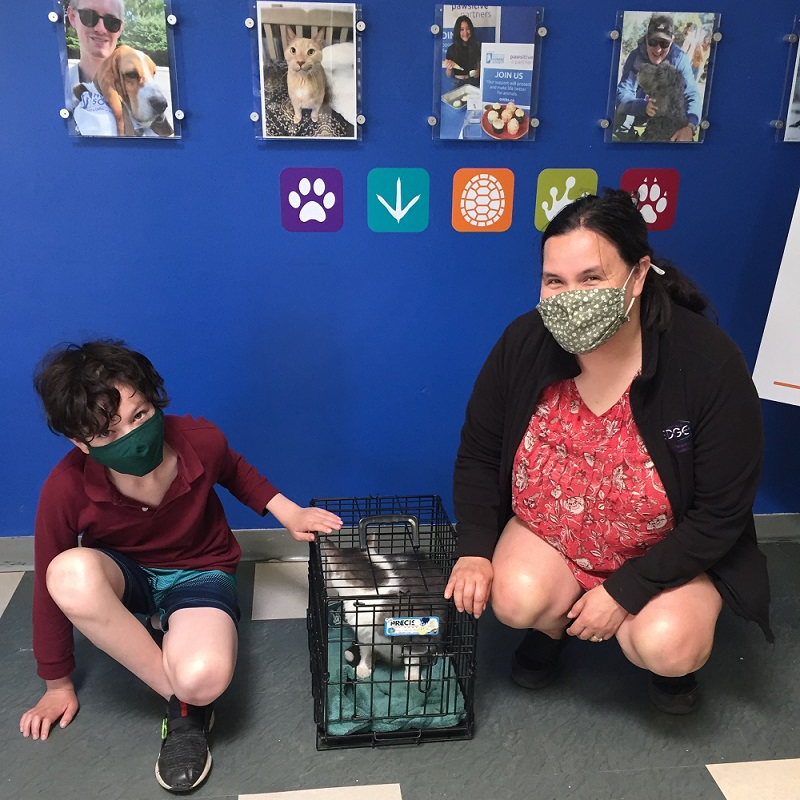 Mac
Mac had been in his new home for only three weeks when he slipped out of the house. Mac was super happy to be reunited with his family!
Rocky
Although Rocky is a senior it hasn't stopped him from doing a walk about if the opportunity presents itself. When Rocky was found he was not wearing his dog licence so his kind finders took him in for the evening. The next morning the shelter was able to reunite Rocky with his dad.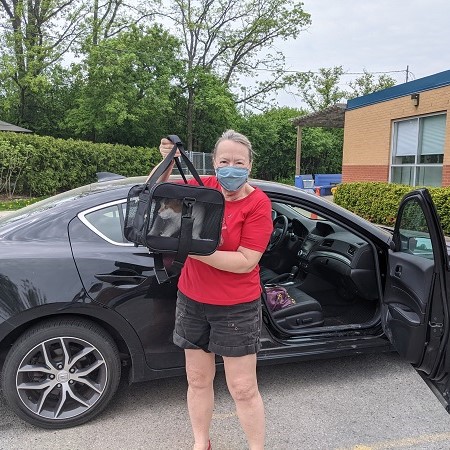 Stormy
Stormy heard a rumour that all the cool kids do parkour, so she decided to give it a try. Turns out… she's pretty good at it! Her first attempt with the backyard fence proved successful, so she went in search of more challenges conquer. Unfortunately for Stormy, that led her to a busy road. Stormy was very fortunate to have a very kind human pull over for her. She hopped in their car where she was kept safe until an OMHS officer arrived. After receiving a panicked call from her mom, the Lost and Found Team was able to arrange this amazing family reunion. No more backyard parkour, Stormy!
Blueberry
Blueberry's dad is ecstatic to have her back home again! Blueberry was discovered on the driveway of an Oakville animal lover who moved quickly to get her to safety. Fortunately her dad contacted the shelter in his search for his beloved bird. With the nicer weather doors and windows often offer escape routes for birds. Please report missing or found birds to the shelter so we can make possible other happy reunions!
Nacho
Nacho slipped outside and decided to take himself on a walk. A member of the community was worried for the cat's safety so confined him and called us to pick him up. Good thing his owners microchipped him and were able to quickly reunite them! Nacho and Steve were thrilled to be together again!
Diesel
Diesel's family had thought their fence was secure but Diesel found the weak spot! A kind gentleman discovered Diesel on his own and contacted the shelter. After a stressful night without Diesel his family picked him up first thing the next morning.
Rosie
Rosie's family let her outside in the backyard and didn't realize their neighbour took down the fence. A good Samaritan found her and called OMHS to pick her up. Fortunately, Rosie was wearing a dog licence and we were able to quickly reunite them.
Smokey
Smokey is an indoor cat and he accidently slipped outside. He ended up very far from his home and was hungry and lost. A kind person saw him and brought him to the shelter. The owners had already filed a lost report with OMHS and the Lost & Found team was able to reunite Smokey with his owners! They were so happy to bring him home.
Archie
Archie's family were thrilled to have him home safe after he had gone missing. Thank you to the kind person that took Archie in after discovering him in their backyard!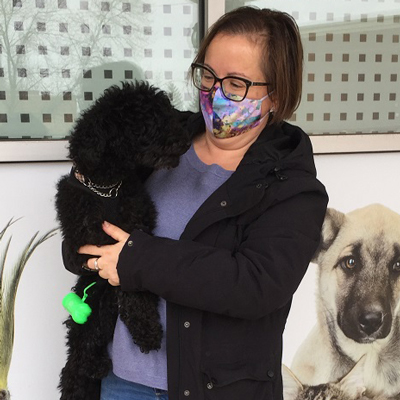 Luna
Luna slipped out of her family home without detection. Imagine her family's distress to discover her missing. When members of the public found Luna with no owner in sight they kept her safe until the shelter could pick her up. The shelter was happy to return Luna to her family the following morning.
Sirius
Sirius's family was thrilled that he was found safe. Because Sirius was microchipped the shelter was able to quickly reunite Siruis (after Siruis Black of Harry Potter) with his family after he had been missing for quite sometime. It is important to have your cat microchipped as it leads to a quick reunion should they go missing.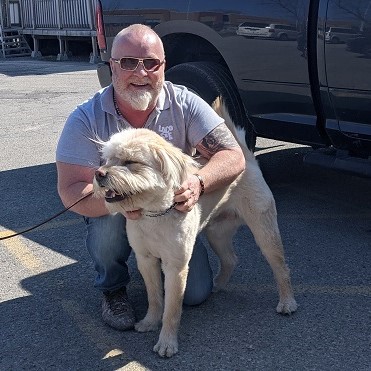 Max
Max was seen crossing Lakeshore by himself so a kind member of the public stopped and was able to get Max to come to her. Imagine his dad's panic to discover his dog was no longer securely in his yard. A visitor had inadvertently left the gate open and Max was able to take himself on a walk. The smiles on their faces illustrate the joy of being together again!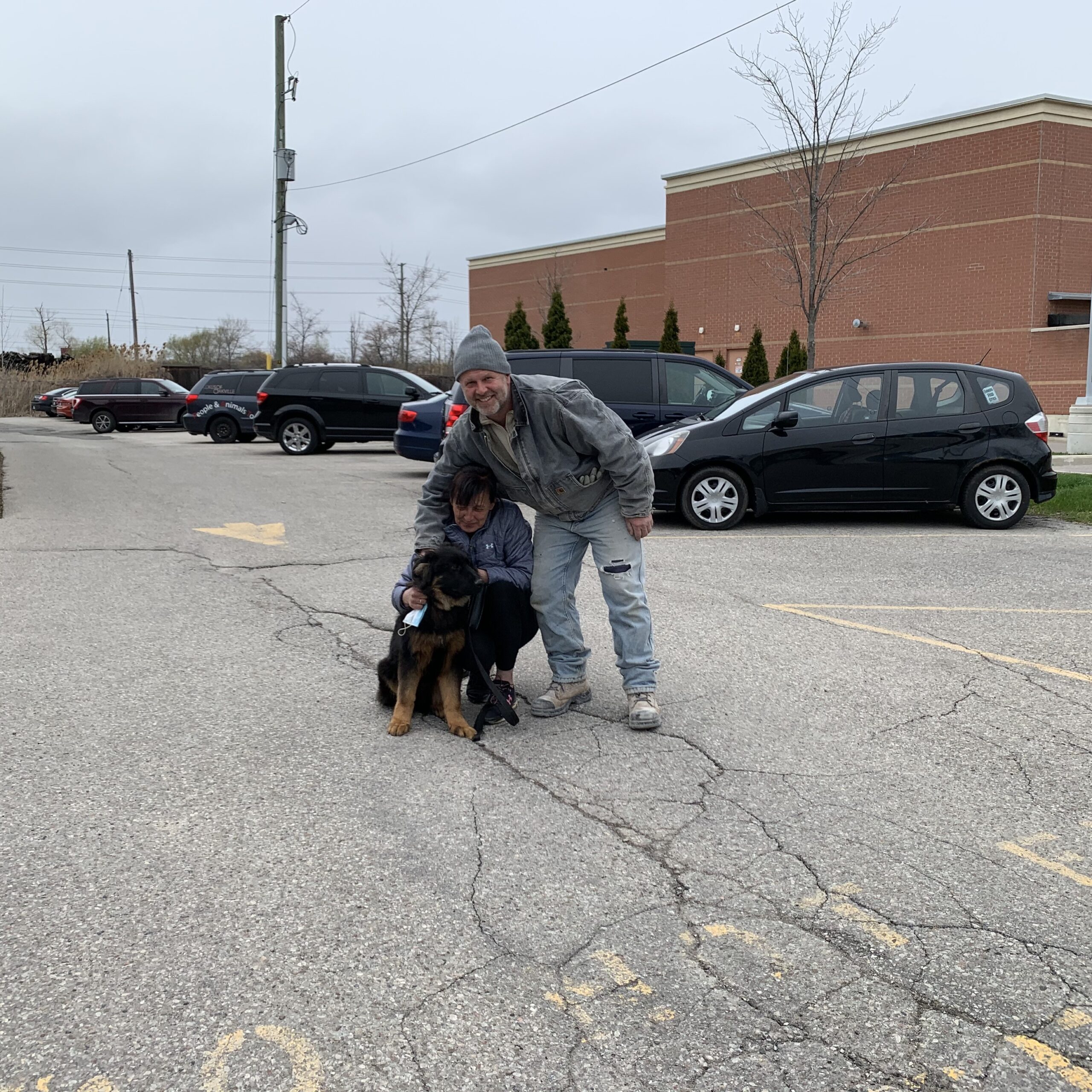 Berty
Berty snuck out unbeknownst to his owners, who were frantic when they discovered him missing! Thankfully one of our Officers had picked him up earlier in the day to keep him safe, and our Lost and Found team was able to make a match and quickly get him back with his family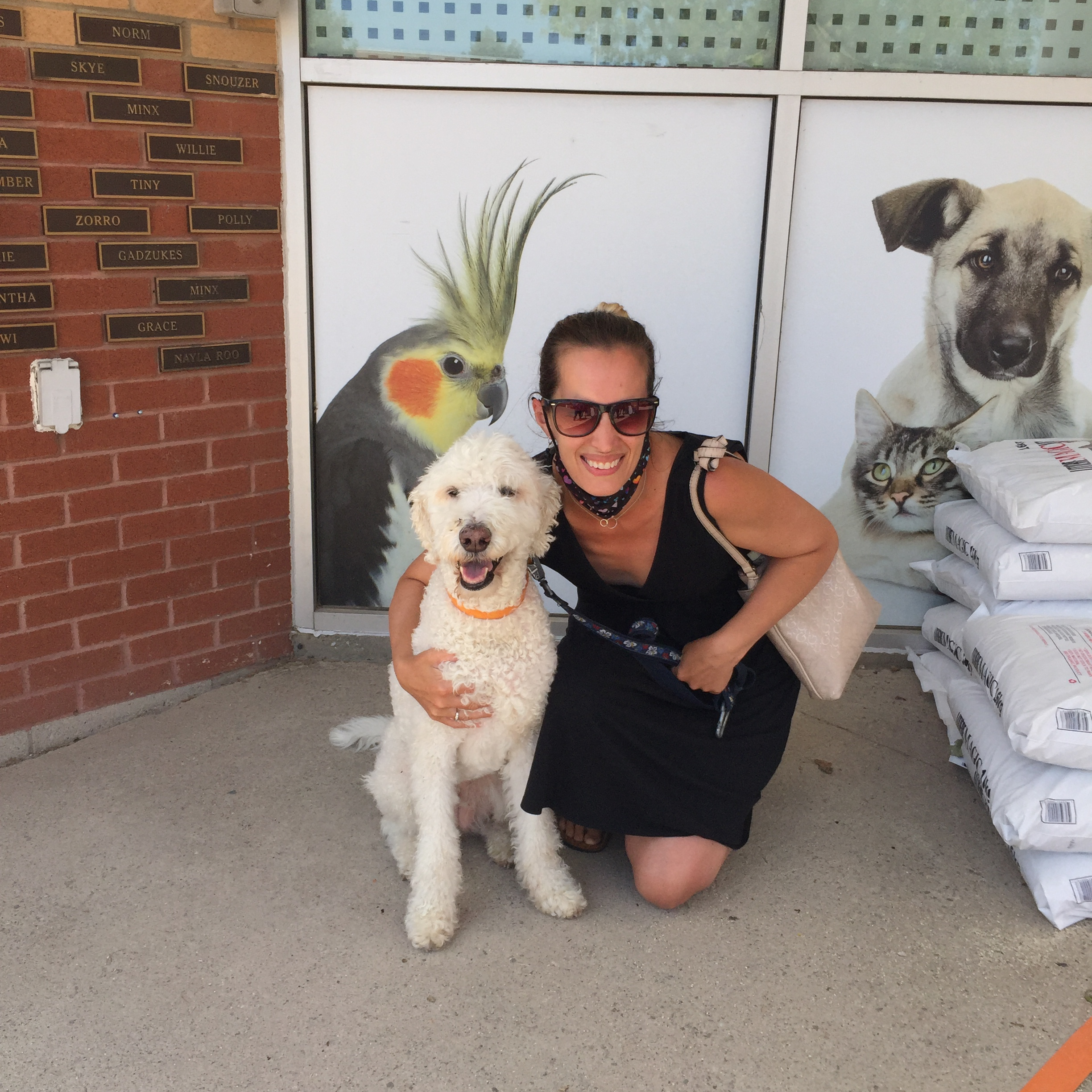 Molly
Molly's owners were shocked to receive a telephone call from our Lost and Found department. They had left Molly safely at home with visiting guests and were not expecting to hear from us. Thankfully Molly was found safe!
Baby
A member of the public spotted Baby and was able to keep her safe until an Officer arrived. Once safely at the shelter, it was determined that Baby's microchipped wasn't traceable here in Canada. Her mom was incredibly worried when she couldn't find her, and called the Lost & Found Team who was able to make the match. Baby's family is so happy to have her home safe and sound.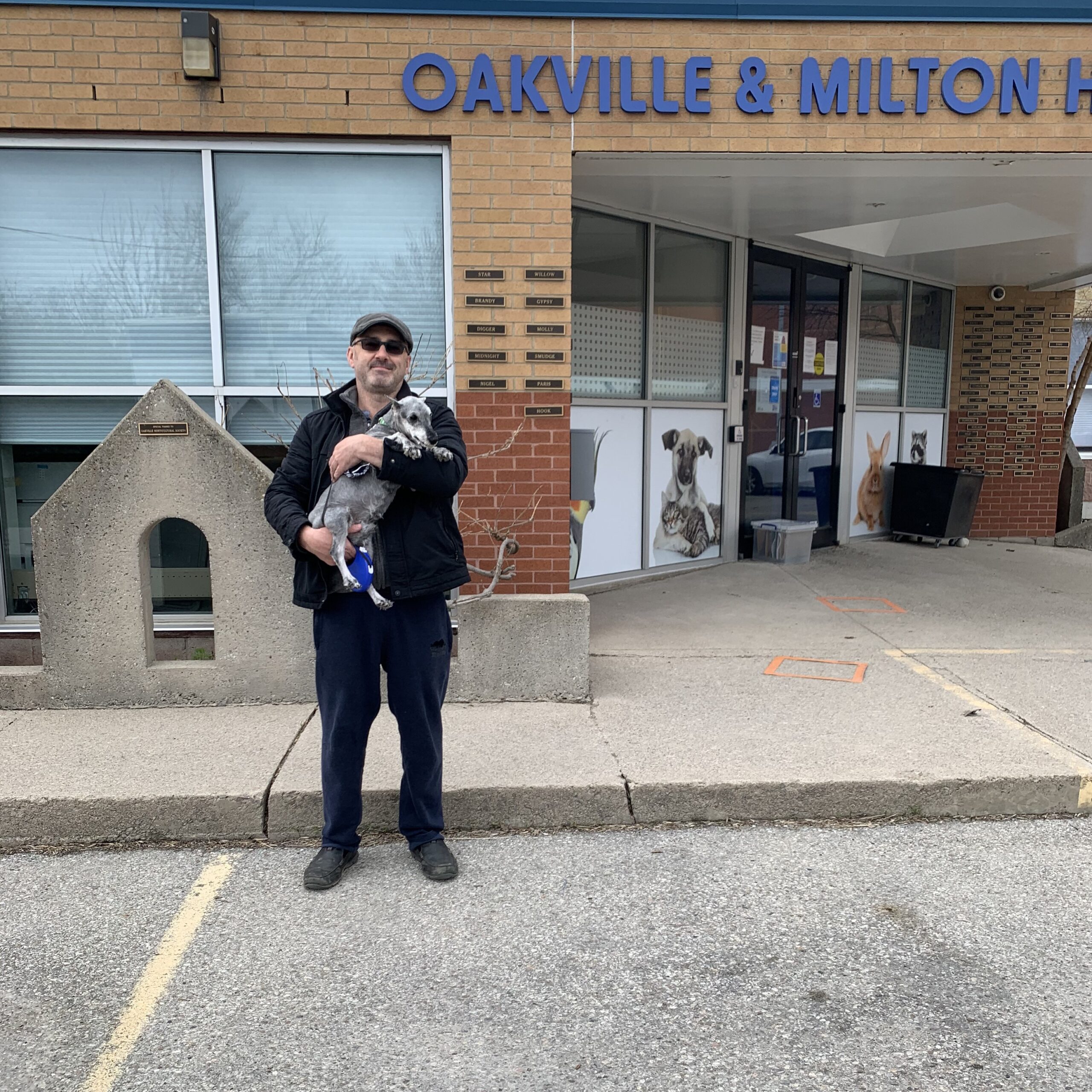 Spades
Spades was in his backyard when he discovered the gate was open. He he decided he was going to take himself for a walk. A kind member of the public discovered him by himself and called OMHS. Spades family was relieved to find that he was safe as he is not good at finding his way home.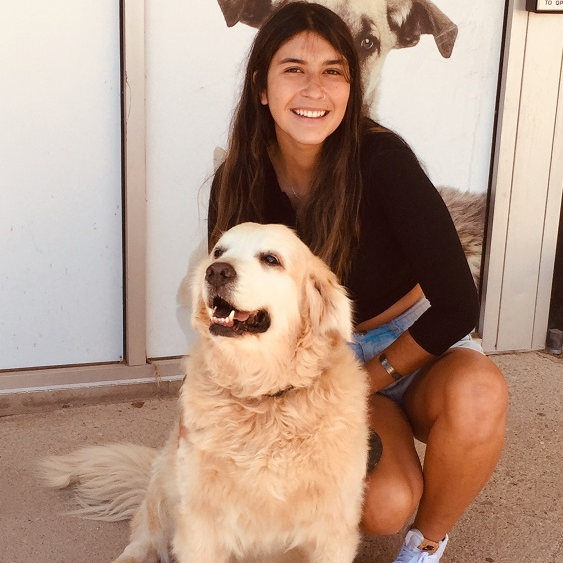 Hatteras
Goldens are usually social dogs that take the opportunity to make friends out of strangers. Hatteras made several friends when he wandered from home, however Hatteras knows there is no place like home!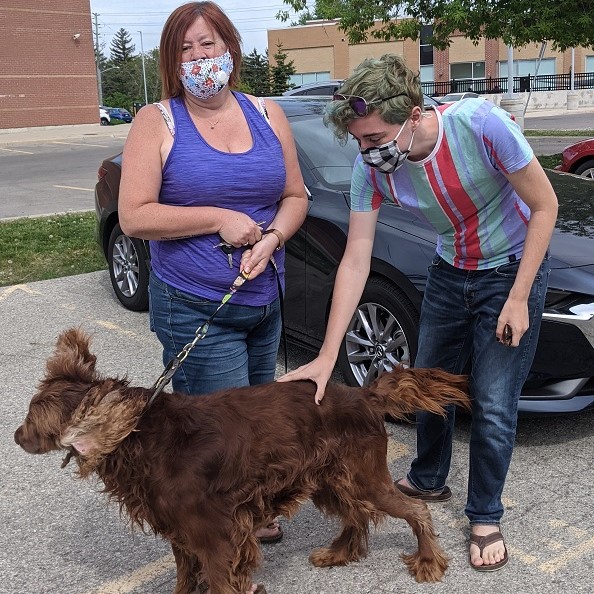 Setana
Setanta's family was relieved to have him home safe after he decided to take himself for a run. Although a senior dog Setanta can be surprisingly fast (as you can tell from the picture!). Setanta is shy with strangers so although a good samaritan was unable to contain him she stayed with him until our Officer arrived on the scene. Our Officer was able to contain Setana preventing him from being struck by a vehicle. We were so happy to tell the owners that Setana had been found safe!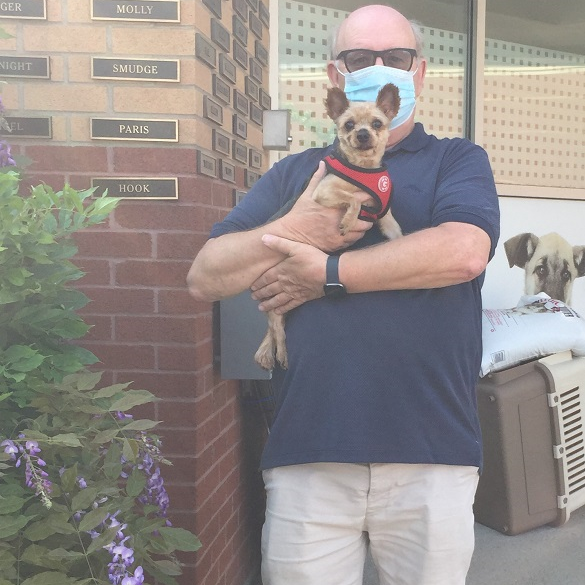 Shagal
The owners of Shagal are not sure how he went missing but they were exxtremely happy to know that he was safe and sound at OMHS. The reuinion was adorable!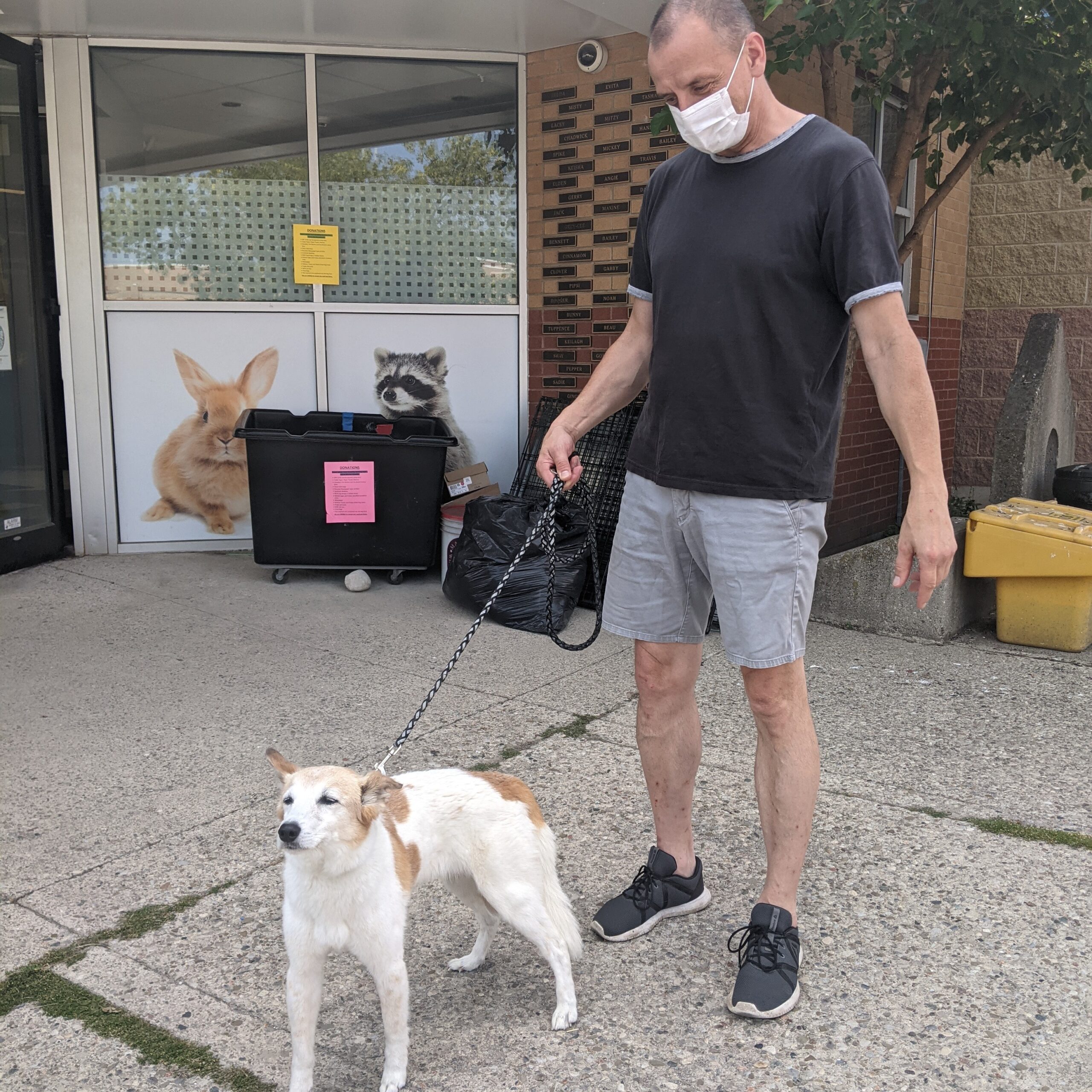 Roo
After trying (unsuccessfully) to make friends with a skunk, Roo badly needed a bath. Some dogs like water… but Roo is not one of them! She made a break for it in protest, and was found by a concerned good samaritan while on the lam. Luckily Roo was wearing her Town of Oakville dog licence and, once she arrived at shelter, the Lost and Found Team was able to get in touch with her worried dad and arrange this reunion!
Poppy
Poppy reassured her mom that she was okay when the two were reunited. Poppy was quickly forgiven for venturing on her own to the dog park.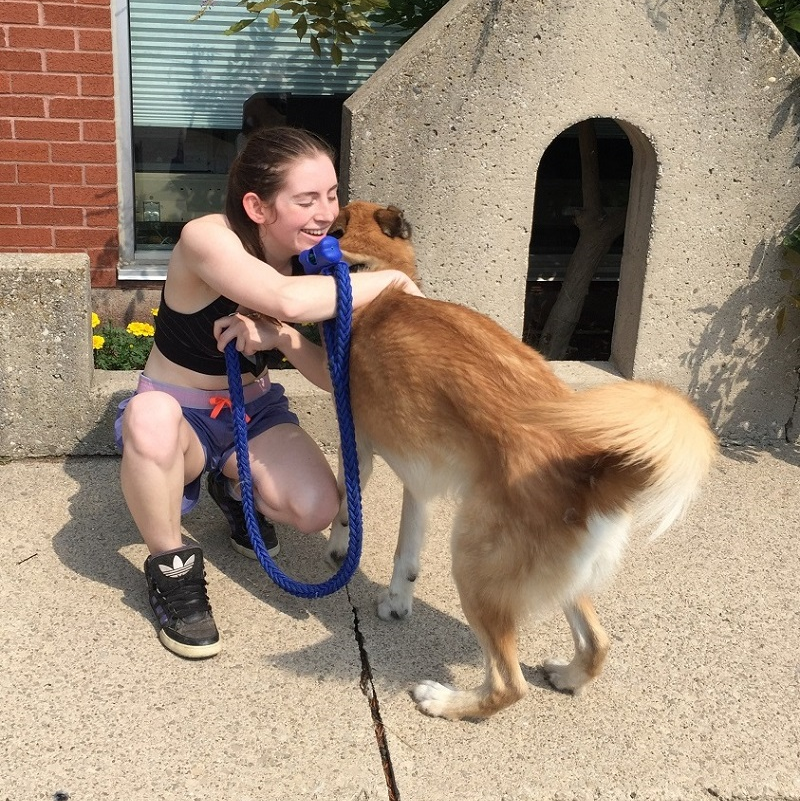 Aspen
Aspen's owners discovered him missing shortly after arriving home from a walk. Aspen made his escape by prying open a door that was not closed properly. A kind neighbour kept Aspen safe until he could be picked up by one of our Officers.
Monkey
Monkey's owner was grateful that she had been found safe. Cats are very quiet on their feet and as such can slip outside without their owner noticing. Door dashing is the most common way indoor cats go missing. Thankfully, a compassionate citizen found Monkey and called OMHS. We were able to keep her safe until her owner could pick her up.
Ben
Ben is one handsome and intelligent puppy! This smart boy was able to figure out a way to get up and over his fence, much to the distress of his owner. Now Ben will be wearing his Oakville dog licence which means if he figures another way out he can be quickly reunited with mom.
Bowie
Bowie is a world traveller and decided to get to know Oakville a bit better, however he forgot his parents at home! Now that they have been reunited they can continue on their travels as a family!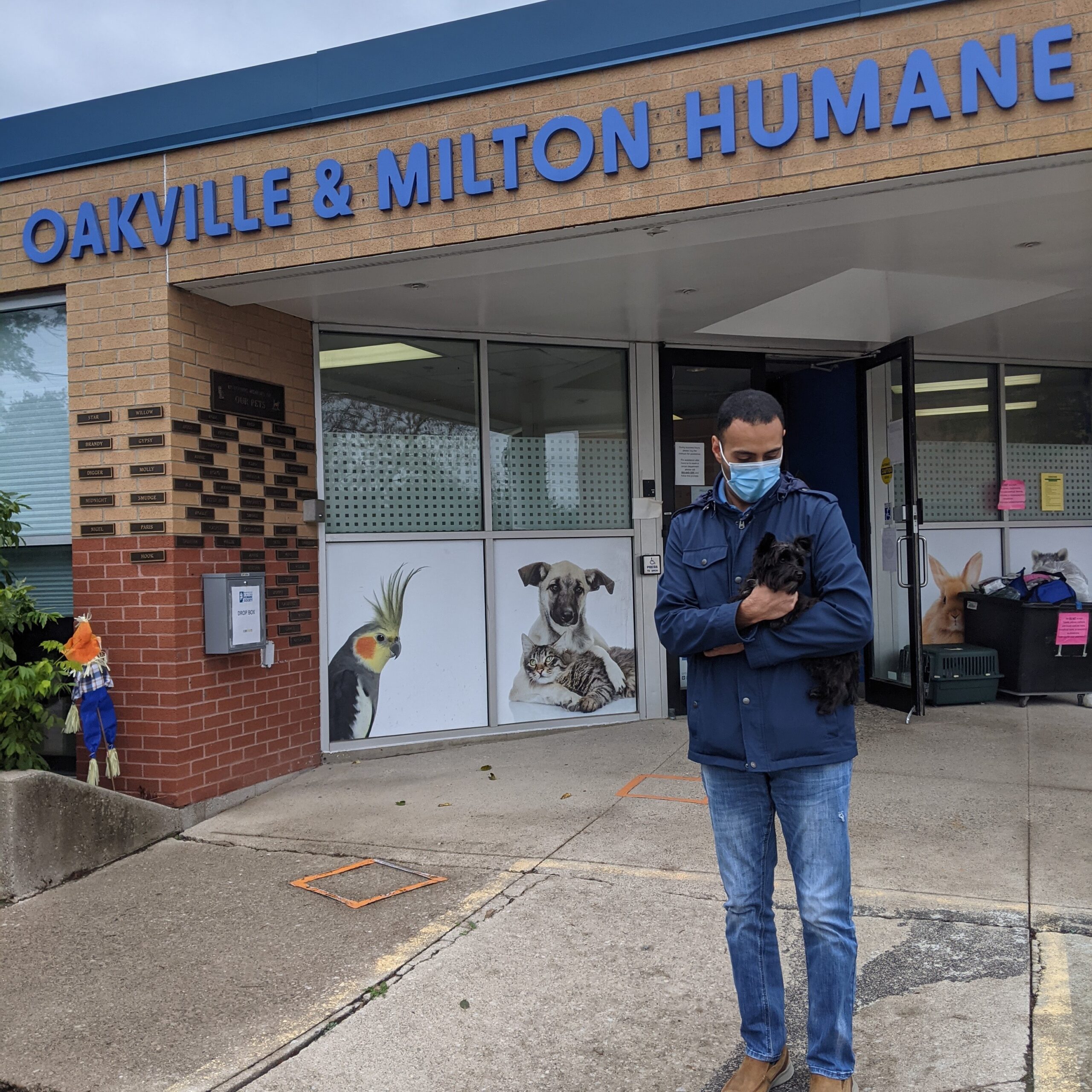 Dashi
​Dashi was having an amazing day with her babysitters (Her loving grandparents) when she accidentally got too far away from them! A very kind neighbour found her and called OMHS to keep her save and sound. Because she had a microchip, we were able to call Dashi's owners right away who came to pick her up! Her babysitters where ecstatic to see her!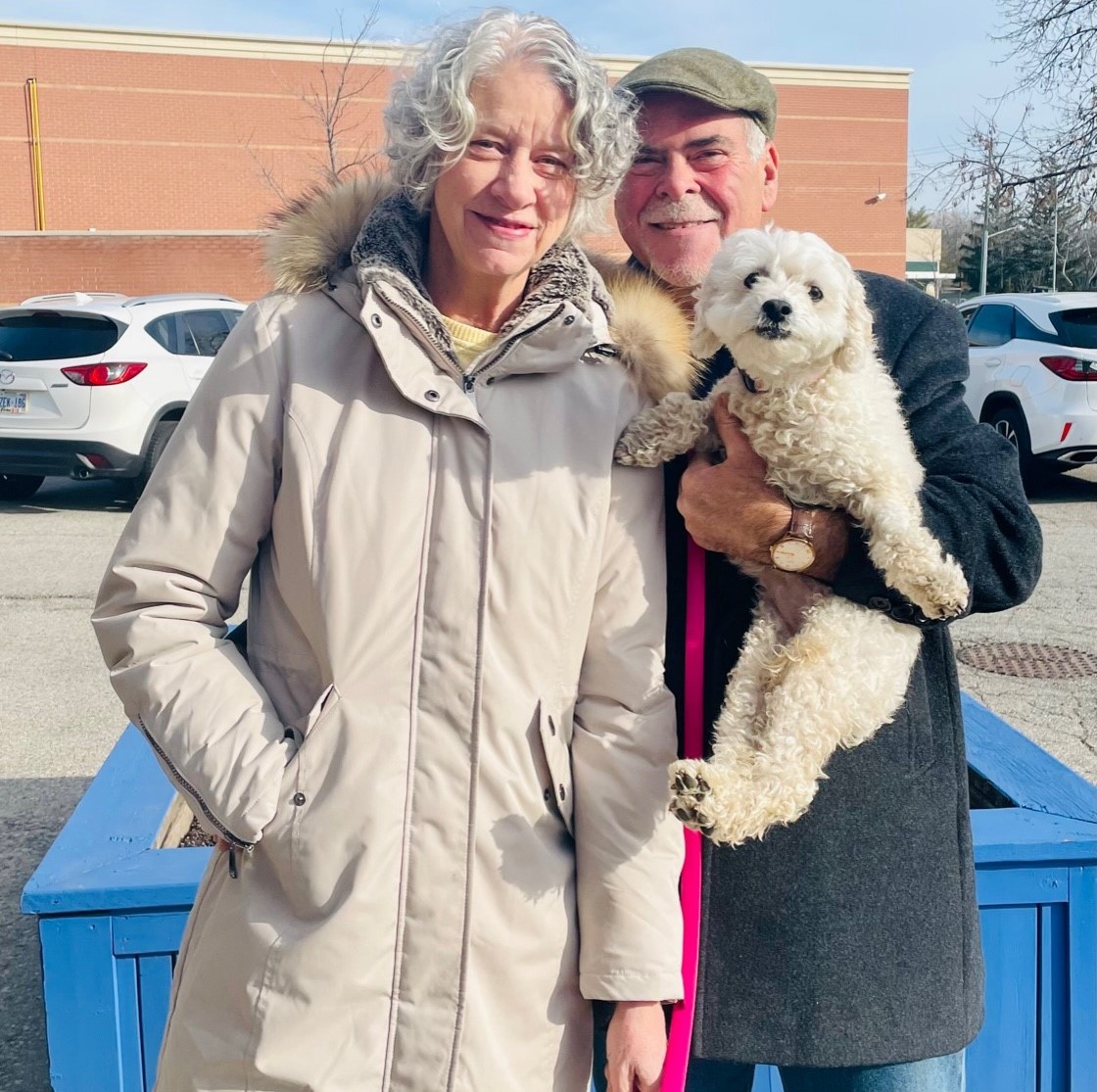 Rosie
When Rosie's parents went out of town, she decided she didn't want to wait at home with her dog-sitter. Instead, she scaled the fence and went on an adventure! Nine hours later, a kind lady called us when Rosie wandered into her backyard and one of our Animal Protection Officers was able to pick her up and bring her into the shelter to keep her safe. After a stressful night without Rosie, her family were able to pick her up first thing the next morning after our Lost and Found team traced Rosie's microchip and gave them a call.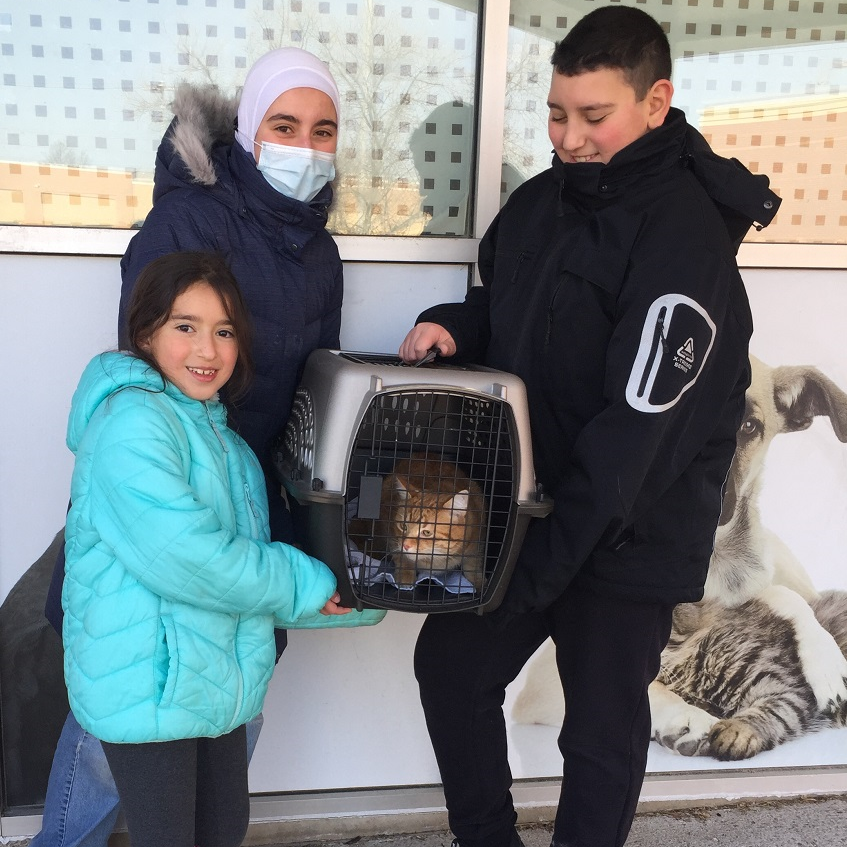 Ringo
Ringo's curiosity placed him in jeopardy. After managing to slip outside he quickly became overwhelmed and found a place to hide, but that hiding spot was a car engine. Thankfully, the car owner heard Ringo's cries after making a short trip and contacted the shelter. Officer Fielding attended the scene and managed to extract Ringo from the engine. An examination at the shelter determined that Ringo had not sustained any injuries but revealed he had a microchipped. When Ringo's owners had him microchipped, they never anticipated the adventure their indoor cat would have. Because he was microchipped the shelter was able to quickly reunite Ringo with his grateful family!