Are you ready to make a 'pawsitive' impact on animals across our region?
Become a Pawsitive Partner and you'll be helping to care for and protect animals that have been abandoned, abused, neglected or surrendered.
By holding a fundraising event and becoming one of our Pawsitive Partners, you will be giving us maximum flexibility to obtain exactly what food, medicine and other items we need, when we need them.
Are you having a birthday and want to celebrate by including OMHS in your party? We'd love to be part of your celebration. Are you a business looking to partner in a Cause Marketing initiative? Tell us about it.
Do you already have an idea for an awesome fundraising event? Tell us about it by completing the Fundraiser Request Form. Or learn more about how you can fundraise with OMHS below.
Ready to fundraise? Complete the Fundraiser Request Form below and we will get back to you within 2 business days.
As a Pawsitive Partner, you'll have access to a number of resources to help you promote and host your event. Here's a sneak peak! Items such as banners, signs and donation boxes are available to reserve and borrow. Quantities are limited and are on a first come, first served basis.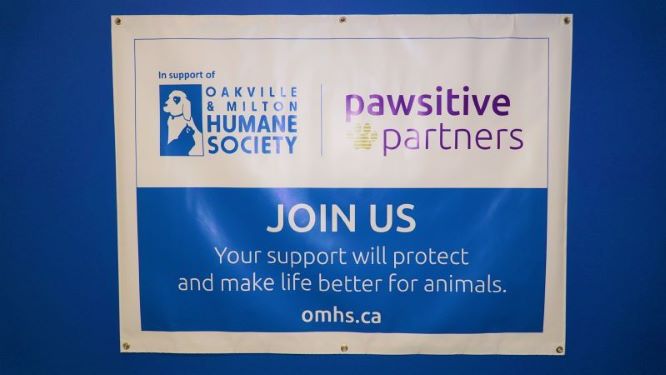 *Please note that your event must be registered with OMHS before any tools can be provided.
Ready to get started? Tell us about your fundraiser and we'll get back to you within 2 business days.
Are you already a Pawsitive Partner and looking for the Pawsitive Partners Resource page? This page is password-protected. Once you're officially a Pawsitive Partner, you'll have access to this page!