Fundraise in your Business or Community
Do you and your friends/colleagues share a passion for animals? There are many different ways to get your company or community involved.
Looking for ideas? Get inspired. Have a question? Email us at events@omhs.ca
Ready to get started? Go to Step 1.
*Not all fundraisers will require Step 2, so start with Step 1 and we'll guide you from there!
step 1
We want all the details! Tell us about your event.
step 2
Creat your Fundraising page to accept donations online.
step 3
Share your success with the OMHS! We want to celebrate with you.
birthdays@omhs.ca
Why raise money for the OMHS? Here are just a few reasons.
It's all for the animals
More than 3,000 domestic animals and wildlife come through our doors each year. We are funded solely by the community and don't receive government funding to care for the many abused, abandoned, surrendered and neglected animals that we see at the Shelter.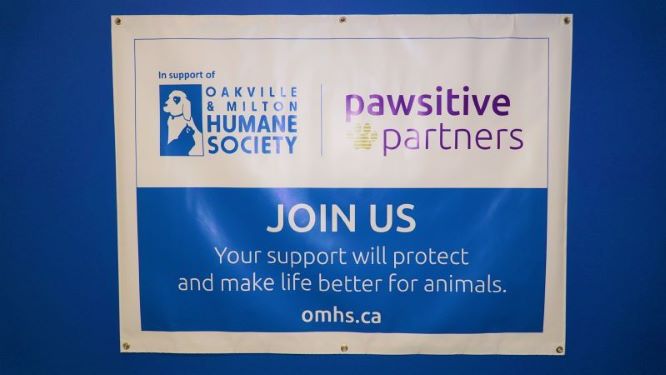 resources
As one of our amazing Pawsitive Partners, you'll have access to a suite of resources that include a printable poster, banner and a donation box to name just a few. We want your businesses and communities to know what you're up to!
HOW WE CELEBRATE YOU
You are very special to us and we want our community to know it! After your event, we invite you down to the Shelter for a special cheque presentation. You'll receive a Certificate of Appreciation at the same time and we'll take some pictures to commemmorate the occasion.
With your permission, we'd love to shout it out in our online community by sharing your kindness on our Facebook page!
Please note that your event must be registered with OMHS before any materials can be provided, so be sure to follow the link below to give us all the details!
Are you already a Pawsitive Partner and looking for the Pawsitive Partners Resource page? This page is password-protected. Once you're officially a Pawsitive Partner, you'll have access to this page!