Canada has passed legislation that bans keeping whales, dolphins and porpoises in captivity for entertainment, as well as the trade, possession, capture and breeding of cetaceans. Bill S-203, known as the Ending the Captivity of Whales and Dolphins Act, passed third reading in the House of Commons on June 10; it was introduced in December 2015.
The legislation (dubbed as the Free Willy Bill, after the 1993 movie) amends the Criminal Code and bans the keeping and breeding of cetaceans, which includes whales, dolphins and porpoises. Those breaking the ban could face fines of up to $200,000 with exemptions for injured animals in need of rehabilitation and for scientific research.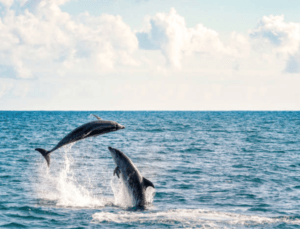 Whales and dolphins that are already in captivity will be grandfathered in by the Bill, meaning parks can keep all the animals they currently own.The Bill also restricts the importing and exporting of these animals, and bans making them perform for entertainment.
"The passage of Bill S-203 marks a milestone in the protection of marine animals and is a victory for all Canadians who want to create a more humane country," says Oakville & Milton Humane Society (OMHS) executive director Rick Perciante. "On behalf of OMHS I want to congratulate Humane Canada and the sponsors of this Bill as well as the Canadian government for its leadership on this important animal welfare issue."
Only two facilities in Canada currently keep whales – the Vancouver Aquarium and Marineland, a theme park in Niagara Falls, Ontario. With the change in legislation, these facilities will no longer be able to breed or import any new cetaceans into their facilities.