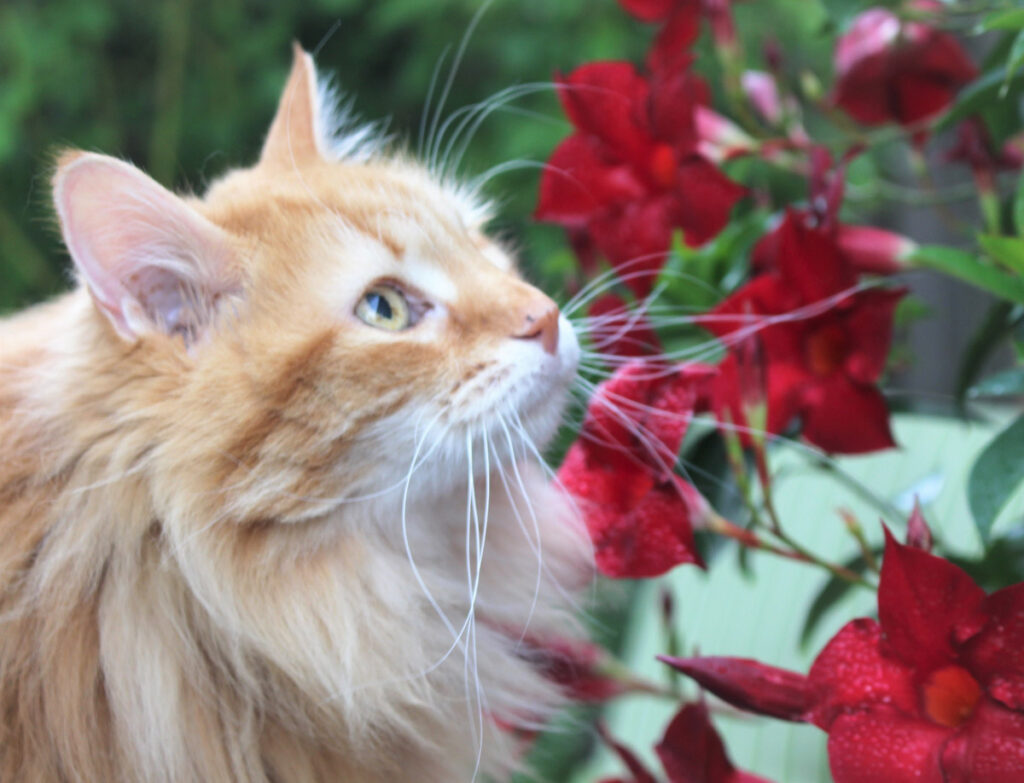 Prospective pet parents often don't fully consider the benefits of adopting a senior cat or dog. But for Tiffany, the choice was clear the minute she set eyes on a mature cat named Riley.
"Riley joined our family in June 2016, already a senior boy with diabetes. It was absolutely love at first sight for us and we didn't let his age or medical condition scare us away. From the day we brought him home from the shelter, he made himself completely at home with no transition time required. He was a ray of sunshine bringing so much love," says Tiffany.
When you adopt a puppy or kitten, you may have many questions such as how large will they get, what will their personality be like, or how active will they be? With a senior cat or dog, "what you see is what you get" – this goes a long way to ensuring a good match!
"Before we adopted Riley, he had a rough time. When he was found he was quite ill. His teeth were rotten which meant he needed a full mouth extraction and his diabetic condition required management. Thankfully he was rescued by OMHS where they nurtured him back to health. He developed many friends among the people who cared for him during his six months at the shelter. They took great care of him and we were delighted when we arrived to bring him to his forever home!" recalls Tiffany.
Riley was 13 when adopted and went on to live nearly another five years, thanks in large part to the loving home that Tiffany and her husband Robert provided. Riley even went on to become quite a star, as he was featured in OMHS' 2017 and 2020 calendars and then went on to capture the coveted cover position in the 2021 calendar!
He spent his remaining years at the screen door taking in the fresh air and sights of the garden. He especially enjoyed his supervised walkabouts with his forever family in the backyard.
"He always looked so cute curled up in one of his special beds or condo. Above all, his favourite pleasure was enjoying pillow time, soaking up attention on the couch with us in the evening. Adapting well to eating without teeth, his absolute most treasured treat was rotisserie chicken. He always knew right away when the grocery bag included his favourite roasted chicken," remembers Tiffany.
What helped make such a smooth transition for Riley was the experience Tiffany and Robert gained with their former feline Odo, who was adopted at 18 and went on to live another two and a half years.
Tiffany notes that senior shelter animals often come from loving homes and don't understand why they suddenly find themselves at a shelter.
"Maybe their owner passed away, or had to move to a long-term care facility that would not permit pets. Maybe their previous person just gave them up because the pet was aging and they didn't want to deal with the extra care. It's traumatizing for any animal to become homeless, but especially for an older animal. Although you won't have the senior pet in your life as long as a kitten or puppy, remember it's the quality of time not the quantity."