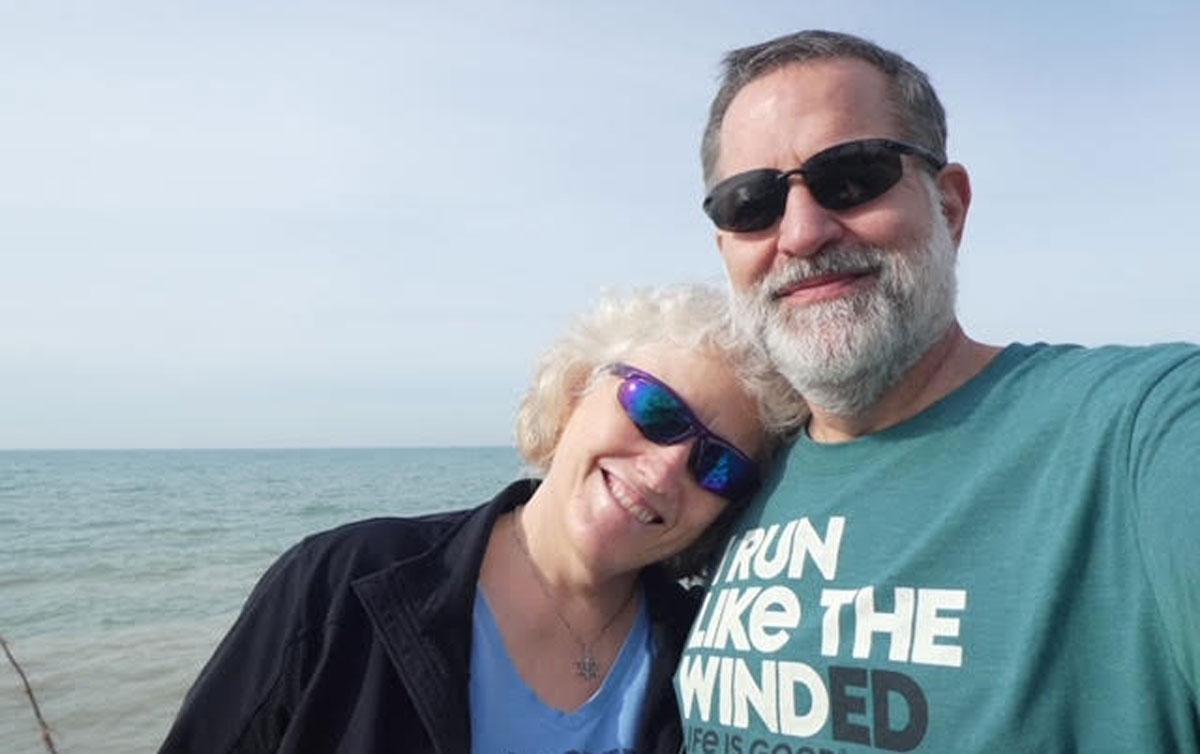 With an avid interest in the welfare of animals, Michael and Corine Telawski are known for their compassion and dedication to improving the lives of animals. This is keenly apparent from the felines they have adopted over the years. Cats like Gilligan who joined the Telawski's shortly after Michael and Corine were married, and of course won their hearts immediately. Next came Cinnamon Heart in honour of her Valentine's Day arrival, followed by Winston. Michael clearly recalls being at the Oakville & Milton Humane Society (OMHS) visiting the cats when Winston seemed to choose him by leaping up from the back and sticking his paw out from his cat condo as he walked by. Daytona, now 18 years old, and more recently Smoke were also adopted from OMHS. Every one of their cats has been rescued.
"All these special lives were rescued"
Michael grew up with cats and remains committed to their wellbeing, as far too many people still treat them as disposable. Serving as Board Vice-Chair of OMHS until 2009, Michael saw firsthand the important work that happened at the shelter. He also saw the need for more revenue to ensure the care and support for the future generations of homeless animals.
"Animals are not disposable"
Spending time on her Grandparent's farm, Corine learned from a young age the value of animals in our lives. From rabbits and guinea pigs to dogs and cats, she developed a love and passion for animals and an appreciation that they are a commitment for life. Corine, Chair of the OMHS Charlie Fund for two years was moved by the lengths that OMHS staff and volunteers would go to for every animal. "Daytona would not have survived if not for the Charlie Fund" said Corine.
"Thank you Charlie Fund"
Both Michael and Corine highlight the importance of helping children and teens make positive connections with animals through the OMHS Education Programs. The OMHS Kindness Club, Summer Camp and Youth Apprenticeship Programs are incredibly important for our community because they teach children to value and be kind to animals. "A compassionate and kind community needs to start early," said Michael.
"Education is essential"
Michael and Corine's contributions in the community are many. At OMHS, their years of monthly support and annual holiday fundraising event fund the most pressing work today. Their kind Legacy gift is for the future generations of homeless and abandoned animals designed to create a safe and caring haven for them, while building a more humane community through education.
"Care, compassion and education come at a price. Bequests ensure the betterment of animals and their enrichment of future generations"
This generous couple are sharing their story and special gift in the hopes that it will inspire others in our community to consider a similar gift, "it is easy to do and doesn't cost you anything." The power of this gift will change the lives of deserving animals.
"A place our community can be proud of. The future building and expansion of OMHS's work will depend on kind gifts from the community"