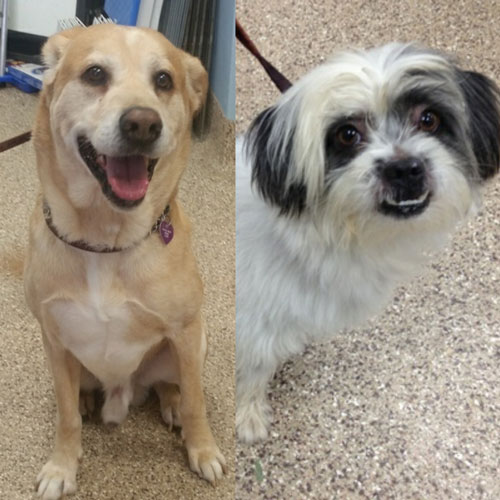 This month we shine the spotlight on Royal Ford Veterinary Hospital. The hospital opened in 1999 and reached out to OMHS shortly thereafter to ask how they could help. Over the years, owners Dr. David Polson and Dr. Chris Catena have supported OMHS in many ways.
We are so grateful that Royal Ford Veterinary Hospital has made the OMHS one of their charities of choice for donations in memory of client's pets who have passed. As anyone who has pets knows, losing them at the end of their life is devastating. One way to celebrate the life of a much-loved pet is by donating to our shelter so homeless animals can find a loving family they deserve as well.
Royal Ford Veterinary Hospital supports OMHS in other ways including a donation box in their lobby, yearly calendar sales and by encouraging clients to adopt and give a homeless pet a forever home. In past, they participated in the Cause for Paws spay neuter campaign and donated surgeries. Since the start of our Barn Buddies program, Dr. Polson has been supportive, and he and his family have provided homes for some well deserving felines. We know they are in such good hands.
Thank you Royal Ford Veterinary Hospital. We look forward to continuing our partnership to protect and make life better for animals.