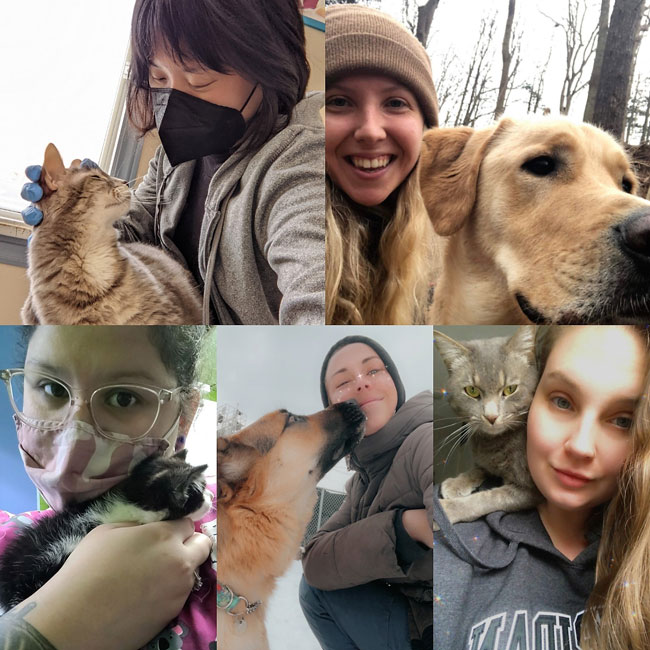 April 10-17 is Animal Care and Control Appreciation Week. The people that make up our Animal Care Attendants (ACA) and our Animal Protective Services (APS) teams help save lives every day.
Our APS team is out in the community 24/7, 365 days of the year, providing rescue services for sick and injured animals, both wild and domestic, and are a community resource for animal behaviour and best practices.
In Oakville, our APS officers undergo extensive training in order to educate the public about pets and enforcing the Town of Oakville Animal Control by-law to help maintain a safe, respectful and welcoming atmosphere that benefits all residents of the Town. If you see us in your neighbourhood, please say hello!
While the APS team is outward facing, our ACA team is focused on the care of the animals at the shelter. The work of an ACA is both physically demanding and rewarding. They feed, clean and care for the animals every day of the year. Many of our ACAs have graduated college with a certificate in Animal Care. All of our ACAs have completed training in Fear Free techniques to further attend to the wellbeing of the animals.
ACAs have experience reading body language of multiple species. Many of the animals they work with are not well socialized and ACAs work to help them cope with foreign environments and to build confidence in making new relationships. One week isn't enough to recognize all the amazing work of our animal heroes. For every successful adoption from OMHS, there are countless hours of work that is required first before an animal is ready for their forever home.
Looking for an exciting and fulfilling career in the animal welfare field? Check out our latest career listings here.