Jeff Vallentin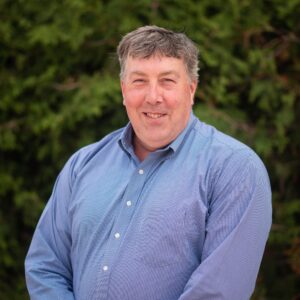 Jeff is a seasoned senior leader with experience in the public and not-for-profit sectors and is recognized for his ability to move teams and organizations forward strategically. A catalyst for change and innovation, he has held positions of increasing responsibility with Hamilton Health Sciences, United Way, and Sheridan College. As the CEO of United Way Burlington & Greater Hamilton, he helped spearhead the merger of the four United Way organizations in the region.
With extensive community relations and communications experience, coupled with his development, advancement and fundraising experience, Jeff is ideally positioned to lead OMHS into the future. He is a graduate of Queen's University with a Master of Business Administration (MBA), has a post graduate diploma in Public Relations from Niagara College, and a Bachelor of Applied Arts, Political Science from McMaster University.
Jeff also enjoys spending time with his wife and three children and their Portuguese Water Dog, Harlowe.