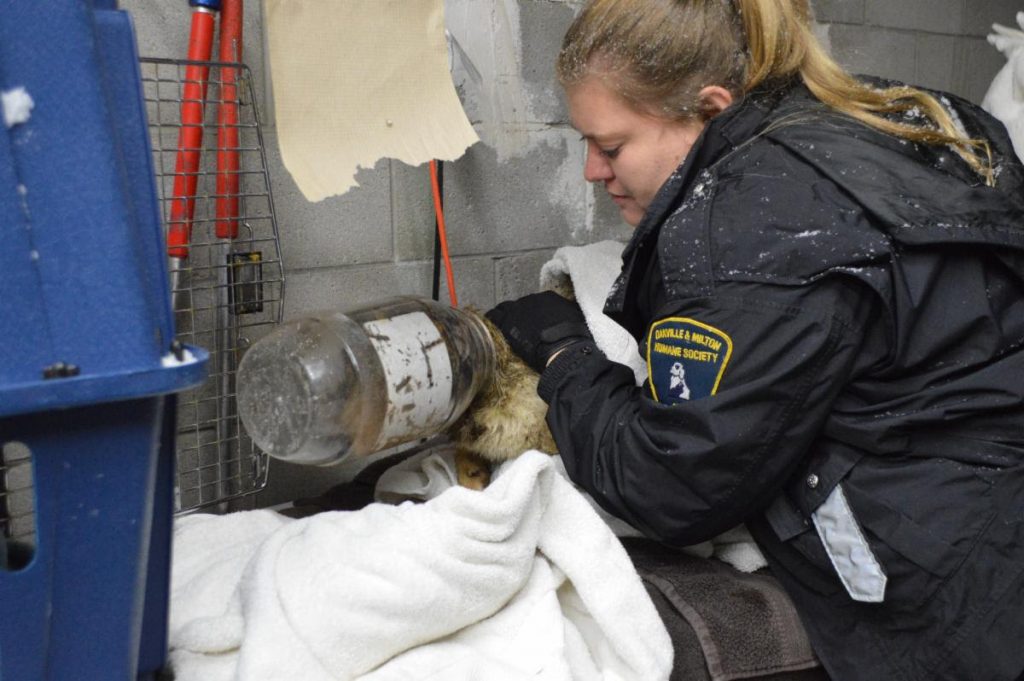 The OMHS Animal Protective Services (APS) team sprung into action on the evening of November 11th, during a snowstorm, to successfully rescue a female coyote that had a plastic container completely covering its head. The animal was found near Bronte Road, north of Speers Road and had been struggling with this unfortunate situation for nearly a week.
The object appeared to be a large potato chip or candy container and was safely removed from her head by APS staff. The coyote was alert, but obviously dehydrated and was immediately transferred to the Hobbitstee Wildlife Refuge for further examination and treatment.
We are thrilled to report that the coyote has since made a full recovery and was released back into the wild about a week after being rescued. Our thanks to everyone who has expressed their tremendous words of appreciation for the work we do during the search and eventual rescue. Your donations make it possible for us to continue to protect and make life better for animals.
Just a friendly reminder to always ensure you wash your bottles, cans and other recyclables completely before discarding them as this will help to take away some of the scents that attract animals and to review your local recycling requirements.